Gratzi
Gratzi is a product our small team built as part of Tanner Labs, the research and innovation division of O.C. Tanner. It's a great way to recognize and appreciate individuals and teams in your company. We made it super easy to send a thank with a gift card, all electronic with a few taps. You can choose from a number of brand names and the never-go-over-your-budget guarantee makes it impossible to spend more than you should.
The screen below is the signature interaction of the app. We wanted to make it easy and fun to select a gift card and amount. We wanted people to feel the physicality of the cards while keeping this step still easy and simple.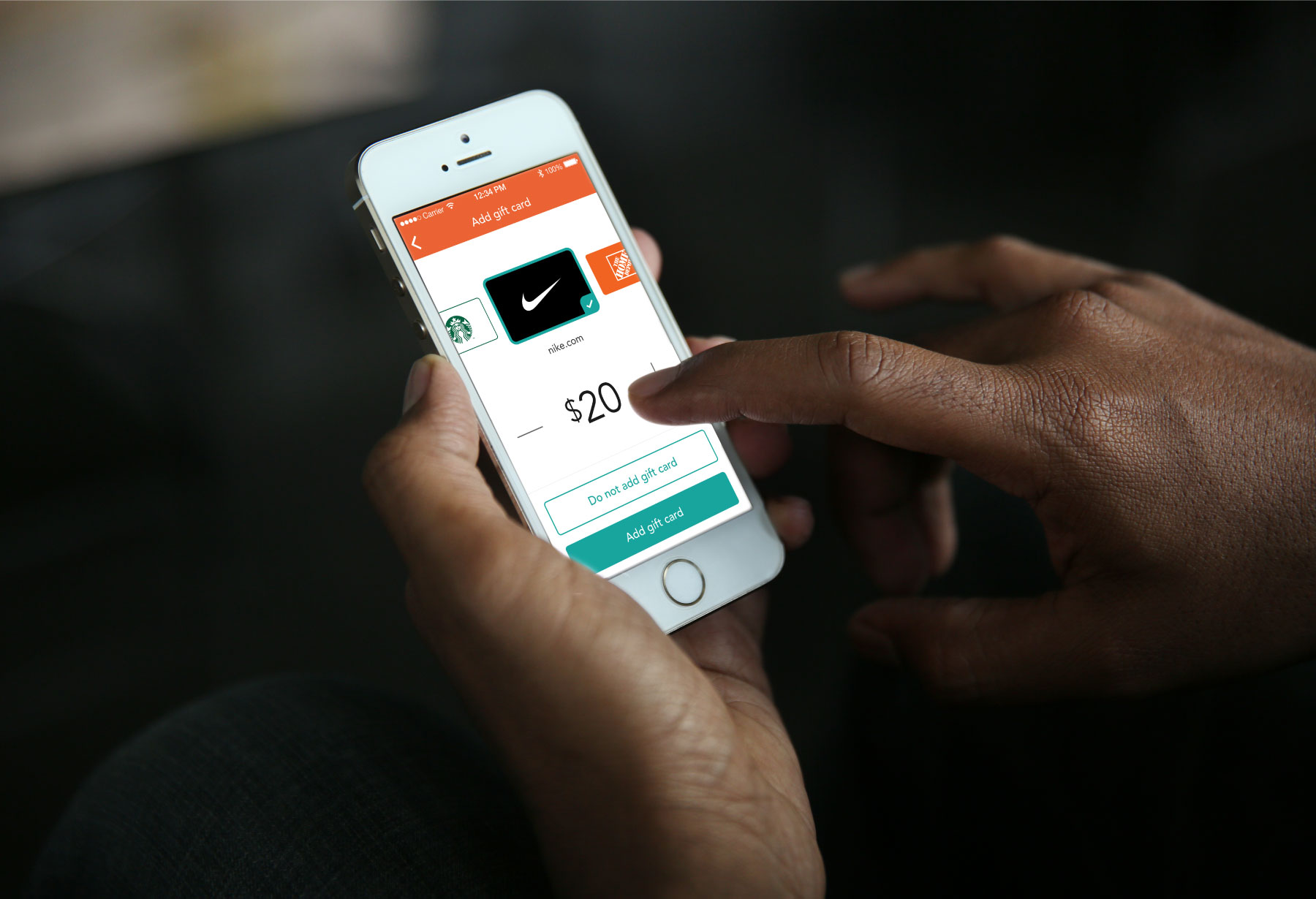 The Timeline allowed teams to see who was being appreciated within the group. See what badges people are being given, like or comment on the post, or say congrats to someone's anniversary!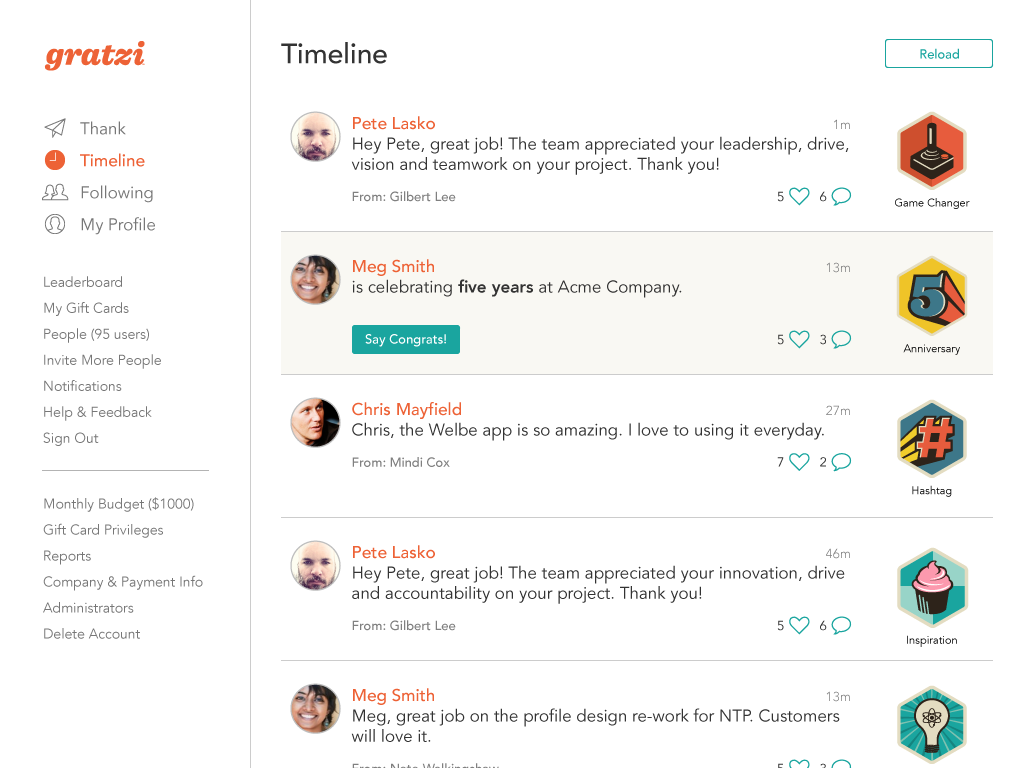 Onboarding new teams is critical to the experience. Some setup is required before others are invited. Set a budget, give gift card privileges and introducing Gratzi to your team with this Checklist page.